It's Christmas time and the decorations are taking over. There are Christmas trees everywhere, Christmas lights on every house, Christmas markets selling all sorts of goodies- it really is the most wonderful time of year! And while you may have already decorated your entire home with Christmas decor, don't forget about your windows. Decorating your windows during Christmas can be done in a number of ways so no matter what style or size house you live in there will be something to suit.

Replace your old, tired blinds with new ones.
Blinds come in a variety of sizes, shapes and colours so it is easy to find something that fits your windows perfectly. If you're feeling extra festive and want a complete change of aesthetic, you could opt for more festive blinds. Christmas blinds can be found in a range of different styles and designs, so no matter what your style is you will find something to suit.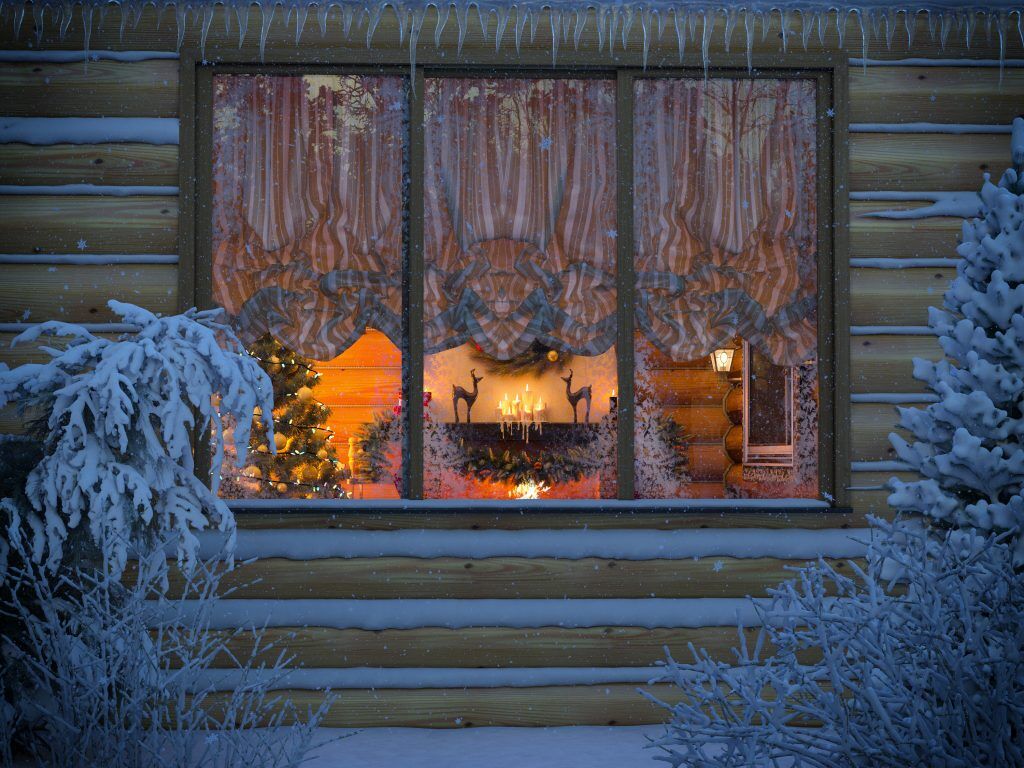 Add some Christmas cheer by hanging a wreath on the front door and adding lights to the windows.
Don't want to change your blinds? Opt for decorating your windows with Christmas lights instead. Christmas lights come in a variety of shapes and sizes so you can choose what works best for your home exterior, e.g. hanging Christmas lights from the roof or using string Christmas light across the window frame. The great thing about Christmas lights is that they are easy to install and most Christmas light sets come with a spare set of batteries, so you can even put them up in November!
The great thing about decorating your windows during Christmas time is that there really isn't any rules. You could opt for one or two Christmas decorations or go all out with Christmas lights, Christmas trees and Christmas wreaths.
Make it snow inside by putting up fake snowflakes in every window of the house.
Another Christmas decoration that can be put up in all sorts of different ways is snowflakes. Fake Christmas snowflakes are easy to find and most come with adhesive backing or suction cups, so they are really simple to stick on the window pane. You could even create your own Christmas snowflake pattern by using a stencil!